Office Information
Telepsych
Dr. Jann sees people exclusively using an online connection. Office appointments are not routinely scheduled. Among other things, online ('Telepsych') appointments offer convenience and safety (not traveling at night).
Telepsych sessions require only a computer with a camera and microphone with access to the internet. Or, you can use your smart phone. If you want to use a computer but it lacks a camera or microphone, these can be purchased as add-ons through many retailers.
If you have ever spoken with someone using Facetime or Skype, you are already know what a live, real-time, online contact is like. The only difference from those platforms is that you will be talking with Dr. Jann through a HIPAA secure platform that is designed for health-care digital communications.
Once you make your first appointment, Dr Jann will email you specific directions for logging on to it.
Fees
When Dr. Jann is not listed in the individual's insurance company provider network, payment in full is required at the end of each session. When insurance coverage is limited, lacking, or unavailable Dr. Jann will discuss the fee individually.
Insurance
Dr. Jann is a participating provider in most Blue Shield, Highmark, Keystone, Aetna, Magellan, MHN, Health Net, and Tricare programs. He is also a Medicare provider. If Dr. Jann, Pennsylvania Counseling Center Inc., or Psychology Associates is in the provider network of your insurance contract, all you will be expected to pay at each session is your co-pay or deductible. The balance is billed to the insurance company who will pay Dr. Jann directly. If Dr. Jann is not in your provider network, payment in full by the patient is required at each session. Dr. Jann will provide a receipt that you can file with your insurance carrier for out-of-network benefits.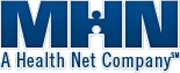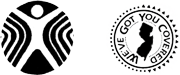 Payment
Payment is expected at each session. The amount will depend on insurance coverage.
Missed Appointments
Missed appointments are billed to the patient or responsible party at the full rate per session if cancellations are made with less than 24 hours notice. Insurance companies do not pay for missed or unkept appointments. No charge is made for appointments cancelled or rescheduled with more than 24 hours notice.
Requests
Requests for letters, copies of records, or other documents will be honored only with a signed Consent to Release Confidential Information form provided by Dr. Jann. A fee will be charged for the preparation of these materials.
Emergency
In the case of a psychiatric emergency, go promptly to the nearest hospital emergency room.